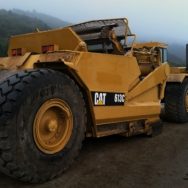 BioMaAS professionals have a high level of knowledge and experience in construction monitoring, permit compliance, engineering plan reading, and implementation of construction projects.
BioMaAS offers complete construction services including:
Construction Monitoring;
Construction Management.
This includes close coordination with the client and the contractor to ensure regulatory compliance and anticipate future project needs. Our team is familiar with conceptual development plans, remedial grading plans, and engineering plans. We are skilled in reviewing plans along with the project permits to foresee any conflicts with actual site conditions. Often, such permits are contradictory or not feasible in the field, but we have experience in coordinating directly with the agencies to allow changes to be made in the field quickly to facilitate project completion.
Our team is familiar with a variety of construction projects including, but not limited to, bridge construction, pipeline installation, underground utility installation, overhead line replacement for high-tension towers, and grading for subdivision development. Our biologists are safety trained for monitoring underground and trench construction, high-tension line installation, and are familiar with working safely around heavy equipment ranging from small backhoes to large dump trucks and scrapers.
Because of the federally permitted status of our senior biologists, we have established a professional relationship with the resource agency personnel. This relationship often allows us to have a less formal dialogue with the resource agencies and usually facilitates decisions to make informal changes or facilitate rapid amendments to permits when applicable. These types of decisions may range from small changes in wildlife exclusion fence design to extensive changes in wetland impacts.